TERM 4 COURSE DETAILS
EOIs for term 4 have now closed
Offers will be sent out 2nd September – 10th September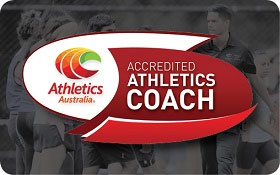 Monday and Tuesday Athletics is run by me, Lucy Estela. I am an accredited Athletics Australia Coach (Level 2 Advanced – Specialist in Sprints, Hurdles and Relays) and will be teaching the fundamentals of movement required to participate in athletics activities.
It will be primarily outdoors within the grounds of Erskineville Public School and aimed at creating a high participation, fun and exciting physical activity that will focus on improving skills and fitness as well as raising an awareness of athletics as a sport.
This is a term long short course only. Please be aware that Athletics is not a year long course and there is no preference or priority given to previous athletes.
Location Details: Erskineville Public School, Malcom Street and Erskineville Oval, 149 Mitchell Road, Erskineville 2043, NSW.
PLEASE NOTE THAT THIS ACTIVITY IS FOR STUDENTS FROM ERSKINEVILLE PUBLIC SCHOOL ONLY
Term 4: 10 weeks $200
9th Oct – 11th Dec
Please Note that this session always receives a lot of EOIs and not everyone is offered a place.
Athletes will be using modified equipment in the lower playground, Erskineville Oval or, in wet weather, the Lucy Woodcock Hall to ensure both maximum participation and more importantly maximum safety to both the students and the school environment.
Athletes will be instructed in the following track and field events. Sprinting, Relays, Shot Put, Discus and Long Jump. We will also be learning Hurdles and Javelin as part of the skills sessions and plyometrics will be taught as part of the strength and fitness component. We will also have a strong focus on fitness and agility this term. Please be aware that this course is designed for athletes serious about improving their fitness, skills and competitive composure.
Athletes are expected to have a great amount of focus, determination, resilience, cooperation and commitment throughout the sessions.

Term 4: 10 weeks $200
10th Oct – 12th Dec
Please Note that this session always receives a lot of EOIs and not everyone is offered a place.
ACTIVITY DETAILS
Athletes will be following a modified Athletics Australia Play program which provides them with range of games and drills designed to develop the fundamental movement skills of beginner athletes. Activities are game based, fun, inclusive, safe, and engaging for all primary-aged athletes.
Additionally Athletes will be taking part in the "Luna Park Run" where they are given 5 minutes to practice continued running, jogging or walking without pause. Over the course of the term 5 minutes will slowly increase to 7-8 minutes, depending on the fitness level of the group. Their total distance covered over the term is charted on a map with a path from Erskineville School to Luna Park. The aim is to increase the distance each athlete covers each week, increase cardio fitness and endurance and to see how close to Luna Park they can get. Some athletes might even make it the whole way!
Athletes will be using modified athletics equipment to ensure maximum safety to all involved and a high level of cooperation and focused attentive behaviour is expected by all participants.
CONTACT ME ON : lucy+info@lucyestela.com